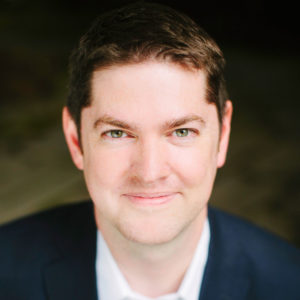 Website
http://halcyon-financial.com/
Phone
(503) 928-4412
Address
21900 Willamette Drive, Suite 210
West Linn, OR 97068
Halcyon Financial Planning, LLC is a Registered Investment Advisor firm in the State of Oregon.
Prior to any advisory work conducted outside Oregon, Halcyon Financial Planning, LLC would become registered in that jurisdiction or qualify for an exemption or exclusion to the registration.
Halcyon Financial Planning
Hi, my name is Will and I am passionate about really good financial planning. It will empower you and change your life for the better.
I believe there are two main aspects to the real value of working with an experienced advisor; a guide for your journey and a partner to help plan it.
Your Guided Google Search
Financial planning and investment management advice is all over the internet. With just a few keystrokes a flood of information is available. The challenge isn't finding it; it is discerning the signal from the noise. There is so much information out there at our fingertips, it is easy to become lost in it. "Does this nugget of advice apply to me? Or is there something about my situation that is unique or different enough to make this no longer apply?"
An advisor can help filter this information, guiding you towards better decisions and outcomes. Their experience and expertise provide advice that is no longer generic. It is just for you, your needs, and your life.
Intention and Accountability
The second component for a transformative planning experience is working with an advisor to add intention to your financial decisions and life. This is where planning gets its real power and why financial planning is so much more valuable than a financial plan. The act of mindfully choosing and aligning your values with your financial resources is what planning is all about.
And if you are like most of us, that little reminder every so often is what keeps us on the path. The challenge with personal finance is it is almost always important, but not immediately urgent. "I'll take care of it in January…. Or this summer…. I'll certainly get to it by the end of the year." Accountability is why financial advisors need financial advisors, too.
Working Together
To learn more about my approach to financial planning and investment management or to discuss what working together would be like please visit my site or use the form below to contact me so we can schedule an introductory meeting.
Contact Will at Halcyon Financial Planning